Watch Buyer, Rolex, Patek, Swiss watches, Watch Dealer, Buying Watches
If you have a watch, or even a collection of watches that you want to sell, bring them to our shop located near the Milwaukee, Waukesha, Brookfield area, so our watch buyers can offer you a fair price. If in doubt, bring it in and our experienced Milwaukee Watch Buyers pay cash giving you the most reasonable price based on the type and condition of the item. We also purchase entire fine estate collections.
Whole Estate Collections
Rolex watches
Vintage American watches
Swiss watches
Patek watches
Vacheron watches
Watch Fobs
Broken watches
Wrist watches
Pocket watches
Premium watches
Antique watches
Gold watches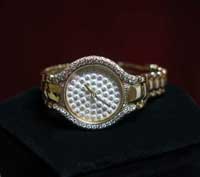 Where to sell watch collections?
International Gold and Silver

, is the best place to sell watches